My youngest daughter has fallen in love. With a DVD. An educational DVD at that!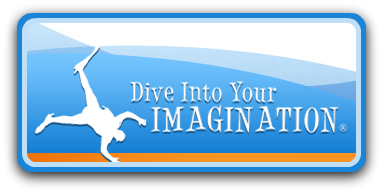 Dive Into Your Imagination
was created by Annie Crawley and they specialize in "everything ocean". I was privileged to be able to review one of a series of DVDs by DIYI created using images from "Ocean Annie's" undersea explorations. Annie Crawley has a passion for educating all people, and children in particular, about the beauty and wonder found in our oceans. Her Dive Into Your Imagination series is geared toward elementary students, but is educational for students of any age.
What Makes a Fish a Fish?
teaches students just that- what traits qualify an animal as a fish. But beyond that, it showcases the diversity of fish found in our oceans. The DVD has 3 audio tracks- English, Spanish, and a music only track. Also available to accompany each DVD in the series are Educator Guides focused specifically on PreK-K or 1st-3rd Grade.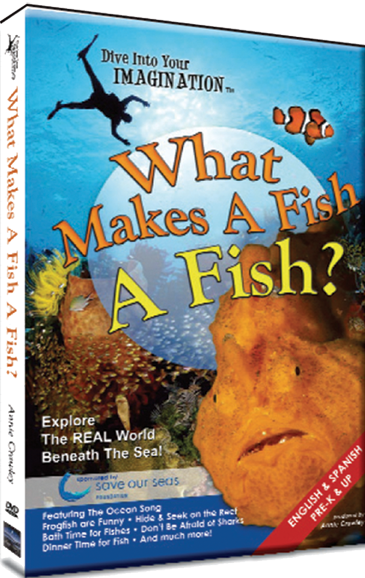 The pros:
Ocean Annie
has a passion for educating kids about our oceans and years of underwater photography and cinematography and it shows. The footage is just beautiful. My daughter has watched it over and over and over again. She loves the music, she loves the fish, and she loves the peak into our gorgeous underwater world. She loves it so much she got all her siblings to watch too. She can sing the theme song. We may well wear out this DVD, if that's even possible. We're no strangers to sea life- living in Florida, having Sea World passes for years, spending hours at the Seas pavilion at Disney. But she has still learned a lot from this DVD, and the Educator Guide is a treasure trove of information to enhance the learning even more. ( If you'd like to see these DVDs for yourself, you can watch a clip
here
.)
The cons: I have none, other than the fact that I wish had the whole set of DVDs :-).
The bottom line: Annie Crawley is inspiring. You can read more about her on her
personal site
. She has such a passion for children, and it shows in these videos. As homeschoolers, you have an amazing opportunity right now to get any of these DVDs ($19.95 each) with free shipping through the month of June. Just go to
Annie's site
to make your purchase. I can't recommend these highly enough. This is hands down my daughter's favorite DVD ever. As a photographer, I can tell you the images in the videos are every bit the quality you would expect from some of the biggest names in nature cinematography. And Annie is offering, just for homeschoolers reading our reviews, to allow you to have the Educator Guide for any video you order for FREE. Just note in the comments section of your order that you are a homeschooler. The guides will allow you to turn one DVD into an entire unit study, and sell for well more than the cost of each DVD, so you are getting an incredible deal.
To order any of Dive Into Your Imagination's products, go to
Annie Crawley's
site. To see what other members of the TOS Crew had to say (some of them reviewed other DVDs in the series), go
HERE
.
Legal Disclaimer: As a member of the TOS Crew, I received a free copy of What Makes a Fish a Fish? for the purpose of giving my honest review. This DVD was the only compensation I received, and the opinions expressed are entirely my own.