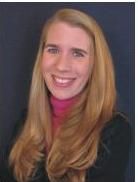 Amy Puetz is a homeschool graduate with a passion for Christ and for history. She has followed the Lord's leading in the creation of her business, Golden Prairie Press, which publishes Amy's ebooks that cover a variety of historical topics. Recently, I had the chance to review one of those books-
Costumes with Character
.
Costumes with Character
is a book that shows you how to make costumes from eleven different time periods from one dress. The time periods are as follows:
Colonial (Pilgrim & Puritan 1620-1700)
Quaker (1681-1860)
American Revolution (1775-1783)
Young Republic (1800-1820)
Romantic Era (1820-1848)
Pioneer (1800s)
Civil War (1861-1865)
Sailor (1865-1905)
Victorian 1880s
Victorian 1890s
Turn of the Century (1900-1910)
Tea Party
Beyond just the sewing instructions though are pictures of all the dresses being modeled, as well as a mini unit-study about that time period featuring first hand accounts of life during that time. Illustrations of attire from that time period, and even photographs, if available, are shown as well. Each time period also has famous quotes from people of the time, and a side box with comprehension questions for students/readers to quiz themselves with. Below is the author sharing more about this book:
The pros: Adding period-specific accessories to one base dress really does allow you to experience dressing up for many different time periods with much less effort than having multiple costumes would. Some of the projects are big, like making a hoop skirt or a bonnet, while others are smaller, like making a letter case or a handkerchief. There is even some embroidery embellishment. A book of printed, full-sized patterns is also available, as of just a few days ago, but was not part of what we received to review.
The cons: One of the biggest cons to me is that no pattern for the dress (the whole basis for the costumes) is given. Suggestions are made on where to find a suitable dress or what to look for in patterns to use to make one, but no pattern is given for this, the most crucial part of the whole thing! Based on the fact that all the pictures feature the same blue dress and the description says, "Make your own costumes from eleven different time periods with one dress," I assumed that dress would be part of the instructions given in the book! But my daughter had a Civil War dress already (she has participated in a few reenactments), and the whole reason we wanted to review this book was to embellish what she already had, so this was not a deal buster for me, but certainly did not line up with my expectations.
Another con for some people is that I think you have to be a pretty accomplished sewer to do some of these projects. As an example, for the project I made, and for many of the projects I looked at, no specific amount of fabric is given, leaving you to guess how much it will take to make it. Also, all the patterns are for a girl age 16+, so you must use math (and a chart Ms. Puetz provides) to scale the project to size if you are making it for a younger child. If you don't buy the pattern book, you can either print *some* of the patterns on legal sized paper from a free ebook included with purchase, or you must enlarge them by hand based on pictures in the
Costumes
book showing the pattern pieces on a grid (you enlarge it so that each grid square is 1"). My daughter wanted a bonnet, and while I've made some skirts and a few quilts, this bonnet put my skills to the test for sure! While it IS one of the items there is a pattern for in the free ebook, I completely missed the "print on legal paper" caveat, and as a result, the pattern was apparently shrunk to fit my normal letter sized paper. This left many pieces out of proportion, but I could NOT figure out why. But beyond my blunder, which is not Ms. Puetz's fault at all, there definitely is an assumption that you know how to sew and how to follow patterns, so this is not really a resource for beginners.
Here is a picture of my blunder. Don't make my mistake :-). That inner circle should be the same size as the outer brim. Oops!
My last con kind of goes hand in hand with the above. I don't think the instructions are clear enough. I'm a very visual person, and while the pictures in the book are charming, they don't give a very good, close up view of many of the items. As a result, if you aren't understanding the instructions well, there is not a way to visually check what it's "supposed to" look like. For the bonnet I made, you are meant to put poster board in the brim to give it shape. First, that makes the bonnet unwashable, which I don't like. But second, there is no template for the poster board insert. It just says, "cut one out a little smaller than the bonnet brim".
The actual assemble of the bonnet was quite confusing to me too. I needed WAY more pictures of what I was supposed to do. And it was not easy at all to catch all the layers when you are sewing blindly and there is poster board keeping some of the pieces from being flexible. Like I said, it was not a beginner project. I ended up attaching one piece and then the second instead of sandwiching them in one step so that I could be sure I caught it all, and even then I missed one 2 inch stretch.
The bottom line: I think this resource has GREAT potential. All the information about the time periods is very nice, and the idea of being able to take one dress and add little embellishments to it to represent 11 different time periods is certainly very unique. And I think on the simpler projects, it probably is just fine. But for the more complicated items, I really think the directions need to be broken down more, and more pictures are needed to show you exactly what you are to be doing. Perhaps the printed full sized patterns provide some of that, and if so, I'd definitely recommend buying them to make you life a whole lot easier! In the end, I'm happy with the way the bonnet turned out, and my youngest daughter will be even happier to find out the bonnet will actually be for HERS since it is definitely sized for a child's head at the shrunken proportions the letter sized paper gave. Sadly, that means I have to make ANOTHER one for my older daughter, but at least now I know what I'm doing! I will also tweak this one to use another method of keeping the brim in shape that also allows for washing, since I know it will get dirty at the reenactments, but my daughter wants white to keep her cooler in the hot FL sun.
Here's what our finished project looked like:
Costumes with Character
is available for $37 for the printed book, $21.95 for the ebook, and $15 for the book of printed patterns. A free ebook of some of the patterns currently comes with the purchase of either the printed of the ebook version. To see what other members of the Schoolhouse Review Crew thought about
Costumes with Character
or a few of Amy Puetz's other books, check out the
Schoolhouse Review Crew blog
.
Legal disclaimer: I received a free download of Costumes with Character and the accompanying free ebook containing some patterns for the purpose of giving my honest review. All opinions expressed are my own.