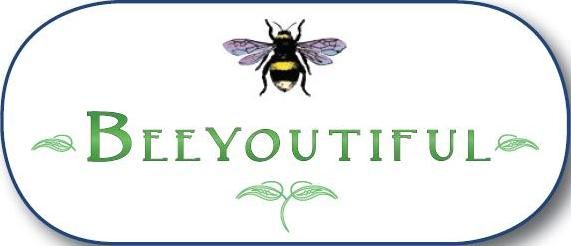 BeeYoutiful
is a family run company that believes in providing quality natural products, "tools", that are an alternative to conventional products and medicines. They have products that range from body and hair care items to supplements to natural baking ingredients. I
reviewed
a few of their products in May of 2010, and was eager for the chance to check out a few more, since I highly believe that we need to be very careful about what we put on our skin-it's the largest organ in our body!
The first product I received was their brand new lip balm.
According to their website:
Conventional lip moisturizers can be harsh and even damaging to fragile lip membranes with chemicals and fuel derived bases. Beeyoutiful's all natural Lip Balms offer you a choice of a soothing, healing lip balm that you can be confident in the ingredients, knowing you are using the very best on your lips!
I received both "flavors"- the orange and the mint. Both were effective, and went on very smoothly. Typically, orange essential oil bothers my skin, but this one did not, and my children enjoyed the orange as it is different from the typical natural lip balm scents. I enjoy mint lip balms, so that one was my favorite, and I use it anytime during the day that my lips feel dry. I like that the mint is light, and the oils that make up the base of the lip balm provide a lot of "glide" to your lips. My daughter, however, did not like the slipperiness as much as I did. Overall, despite the fact that it's winter, and much drier here in FL than our typical tropical humidity of summer, my lips have been very smooth.
The next product I received was the Winter Breeze Vapor Rub.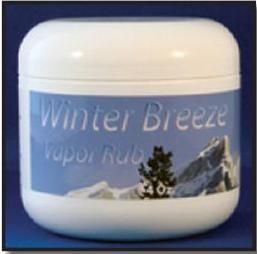 Here's what their website says:
A healthy version of the vapor rub mom used to spread on your chest and under your nose, Winter Breeze uses body-friendly coconut and olive oils -- along with beeswax -- as carriers for the camphor, menthol, eucalyptus, wintergreen, and tea tree oils known for their abilities to clear mucus and help heal upper respiratory and bronchial infections
I don't know about you, but I don't want to put anything on my skin that I would put into my gas tank, and that means no petroleum products around here! It's nice to have a natural alternative that I can feel good about. Instead of petroleum, the base for the Winter Breeze is Coconut Oil, Olive Oil, and Beeswax. The scent is the same as the more commercial ones you are probably familiar with, but the source of the scent is all natural. I will say it's a bit "lighter" in scent than the commercial ones, but it's effective. I was afraid we wouldn't get the chance to try it in good faith, but lately, we've all had bad allergy symptoms, and my youngest son developed that chest congestion and stuffiness that just screams for vapor relief. He did not complain at all about the scent or feel of this rub, and slept my more restfully after I applied it, which was a very good thing!
The bottom line is that BeeYoutiful is a wonderful company, and I wish they carried everything natural that I need. But their product line grows constantly, and I definitely have found some more things that I'm going to order. I'm glad to have the lip balms ($3 each) and Winter Breeze ($18 for 4oz.), as they are certainly handy this time of year! I think the lip balms are fairly priced, but I do wish the Winter Breeze was a little less, since I think it's a much wiser choice for your body and your health long-term than the cheaper commercial alternative.
To order from BeeYoutiful, go
HERE
. To see what other members of the TOS Crew had to say, go
HERE
. (Some of them received other products to review-I can't wait to read about the hair shine spray, myself!)
Legal Disclaimer: As a member of the TOS Crew, I received the two lip balms and the Winter Breeze Vapor Rub for free in return for my honest review. Those products are the only compensation I received.