Welcome to Day Two- Homeschool Curriculum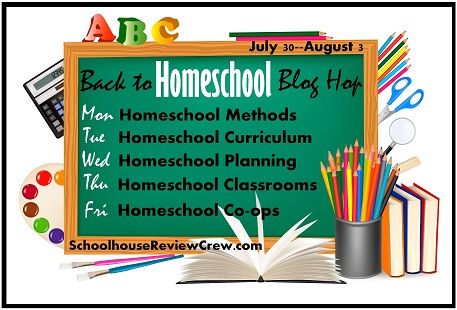 Unless you are a complete, radical unschooler or you literally have a homeschool budget of $0 and and only use what someone else gives you, you have found yourself having to make some choices about which homeschool curriculum is best. And given the wide array of choices out there, the decision can be daunting for even seasoned homeschoolers, and downright mind numbing for homeschoolers who are just starting out! So how, and what, do you choose?
Yesterday, I blogged about
how to choose the right homeschool method
for you and your family, and I think you can't begin to know what curriculum(s) are right for you until you know what methods appeal to you. You also need to consider the same three things I talked about yesterday-
why you are homeschooling, your personality,inclinations, and learning styles, and your child's personality, inclinations, and learning styles
. You'll see why as we dig into curriculum choices a little deeper.
To organize this a bit, I'm going to list some curriculum options as they relate to the methods they go most naturally with.
For the "recreate school at home" method, you probably want a "canned curriculum". That is, you want a curriculum that covers "2nd grade" or "10th grade" and includes all the subjects. Using a curriculum like that will keep you on track with a scope and sequence that tends to reflect national standards for what a child of that grade level should study and know. Here, knowing
why
you homeschool is important, because you have a choice to make regarding whether your curriculum will be religious in nature or not. I have personally never used a "canned curriculum", but some that I hear good things about and know people who use them are Bob Jones, ABeka, Alpha Omega LifePaks, A.C.E. PACES, and Rod and Staff. All of those are Christian, but I am sure there are some non-Christian choices. To find them, you'd want to look to the major textbook manufacturers like Harcourt, etc. In some locations, you may even have the option of getting the same books your public school district is using from the school itself. Or another option that is becoming increasingly popular is virtual education. K12.com and connectionsacademy.com are both nationally available options for that.
If Unit Studies intrigue you, there are many, many different options out there.
Valerie Bendt
has a great resource out there that explains all the basics. The thing about Unit Studies is that you can really make your own and never buy anything, because in essence, you are just studying topically about whatever you choose. But if you are looking for some help, here are a few resources I'd recommend:
CurrClick
offers tons of e-products, and many of them are Unit Studies. In fact, I think all my favorite vendors can be found there.
Simple Schooling
makes GREAT unit studies. Unit Studies often go hand in hand with lapbooking/notebooking, and some of my favorite vendors for that are
Knowledge Box Central
,
Live and Learn Press
,
Hands of a Child
, and
A Journey Through Learning
. And I can't forget
The Old Schoolhouse,
whose Curiosity Files were co-written by many of my friends.
For the classical approach,
The Well Trained Mind
is probably the best known company, and they map out what a classical education looks like
here
. The Bluedorn's have a slightly different take on it at
Trivium Pursuit
.
Classical Academic Press
is one company that offers some of the staples for a classical education like Latin and Logic. (On that note though, my hands down favorite for Latin is
Visual Latin
.)
Memoria Press
is another very reputable company that offers Latin, Logic, and full Classical curriculum.
Charlotte Mason
is another popular method.
Ambleside Online
is one of the biggest names in the CM world. They offer a free Charlotte Mason curriculum whose only cost is the cost of any books you want to use and can't get for free.
The Montessori method is one most associated with schools, but can certainly be done at home. This blog has lots and lots of ideas for homeschooling
Montessori on a Budget
. (Of all the standard curriculums out there, the only one I've ever heard of make a specific Montessori claim is Shiller Math.)
The very basis for delayed academics is delaying, well, academics. That means until your child is older, you really aren't looking for much formal curriculum. But
Excellence in Education
has a handy schedule of educational games that you can play at each grade level that introduce some educational ideas in a fun way.
Child directed/delight directed learning both can make use of Unit Studies, as can unschooling. Other than that, they really don't have "curriculum" per se.
And then there are the things that just don't fit into just one catagory. If you have decided that you aren't trying to keep up with the "normal" scope and sequence, but like different elements from several other methods, you might enjoy one of the many literature based multi-subject curriculums. Some of the big names are
Sonlight
,
Tapestry of Grace
,
My Father's World
, and
Illuminations
. In essence, they each use chronological history in a classical education cycle as the framework for many other subjects to branch out from. Living books, or at least high quality books, (a la Charlotte Mason) provide additional information about each time period (like a Unit Study) and also make up the literature component of the curriculum. Sometimes science topics are woven in with the learning too , other times science is scheduled for you but not connected to the topics in history. Typically, geography will be interwoven, as will creative writing assignments, and in all the above examples, Bible is a component as well. Spelling and vocabulary come from the lessons in some cases, and in other cases are recommended via books by other vendors. Math will be the one subject that you must chose and integrate on your own. The beauty of these curriculum is that you can pick and chose what components work for you. Take it all or just use a little- it's up to you.
Your final choice is the more eclectic approach. You can piece meal together a curriculum using the best, or most appealing, components from all of the above. In all my years of homeschooling, I've done a little of almost everything, and I've found the piece meal approach allows me to use my favorite vendors for each subject.
So, what are some of those favorites? Well, before I tell you that, let me caution you that some of the WORST curriculum choices I've made were things I bought because my friends used them and loved them, or things that other people used and spoke highly of. So before you rush out and buy everything I mention, DON'T! At least not until you read further. For the past 4 1/2 years, I have been a reviewer for the Old Schoolhouse Magazine. You can read all of my reviews (over 150) via the side bar on my blog on the left of your screen. For almost every product I will mention, I and about 99 other people with the
Schoolhouse Review Crew
have written detailed reviews outlining how they work, and why they did or didn't work for us. Do your research before you spend your hard earned homeschool dollars!
Math:
RightStart
- I believe in them so passionately, I work for them at our state conference.
Math Mammoth
- great and inexpensive for an entire grade level or just for topical help
Teaching Textbooks
- Honestly, I think this runs a grade level or two behind other curriculums, BUT it works for SO many people, and it has personally worked for my autism spectrum child.
Pearson
- I reviewed it last month, and it's the Algebra 1 curriculum my AS child is using. It's well explained, and we love it.
History:
Mystery of History
- a Christian chronological history of the world
Truth Quest
- same idea, but with less "text" and more suggested supplemental books. I love them both.
Science:
Apologia
- We've used all the elementary and General Science so far
Creative Writing:
IEW
- LOVE this!
Write with the Best
- I haven't used this in a long time, but I reviewed it years ago and it left a lasting impression. I intend to get back to it.
Handwriting:
Handwriting Without Tears
English/Grammar:
*I tend to be in the delayed learning camp on this one so what we do, we do later than most.
First Language Lessons
Level 3/4
A Sentence a Day-
This seriously is the best thing I've ever done. Each day you post a sentence that has numerous grammatical, punctuation, or spelling mistakes. My kids race to be the first to find and correct all the errors. They've learned more this way than through any traditional lessons.
Spelling:
All About Spelling
-The best spelling program I'm aware of, and the only one we use. I'm an affiliate for them and for the companion All About Reading because I think their products are so great. They just released the final book-
Level 7
- and it's 15% off through Monday, August 6th only.
Learning to Read:
All About Reading-
Their readers are beautiful!
Reading Eggs
Early Childhood Ed:
Five in a Row
- one of my favorites for elementary aged children. It's a literature based unit study approach. Very simple to do, covers most subjects, and is fun.
Comprehensive Curriculum books
- you can find these at any major book store or on Amazon. I've used a bunch of different ones. I really think that the bulk of "work" any child under, say, 4th grade can be found in these for pennies a school year.
My Favorite Curriculum that didn't work for us:
The Weaver
- A Biblical unit study/multi subject curriculum. Not nearly as well known, but its users are passionate about it. I LOVED the Weaver, I just couldn't keep up with scheduling it AND even if I could, that approach was not the best for my oldest child, even though it's where
my
heart was.
So what are
we
using this year? I blogged about that
HERE
. But after you know HOW you are schooling and WHAT you are using, you still have planning to do, and that's what we'll talk about tomorrow.
*
A few affiliate links were used in the post above. I only become an affiliate for companies I really believe in and whose products we really use on a daily basis.
Click below to follow along the blog hop and see what my Crew Mates had to say!